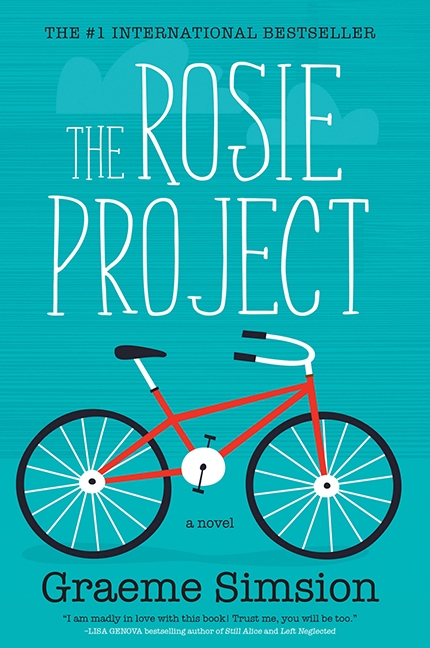 Summary of
The Rosie Project
Don Tillman is a brilliant genetics professor whose social skills leave something to be desired. He follows his schedule with a dedication bordering on obsession and is often puzzled by his friends' and coworkers' obsession with emotions. At the urging of a friend, Don decides it is time for him to get married. In true Don fashion, he compiles a sixteen page survey for women to take so as to weed out the smokers, the drinkers, and the chronically late arrivers. He calls it The Wife Project.
While working on The Wife Project, Don meets Rosie, an independent woman looking to find her biological father. Don instantly disqualifies Rosie as a potential wife because she has all the qualities his survey is supposed to weed out. However, he does decide to use his knowledge of genetics to help Rosie find her father. As the two of them work closely together, a relationship forms.
Review of
The Rosie Project
This is a light, fun, quick read. The narrator, Don, reminded me a bit of Dr. Sheldon Cooper from the TV show
The Big Bang Theory
. His observations of the world and people around him are endearing. When a woman he likes offers to share a taxi with him, he agrees as it would "reduce fuel usage." While never laugh out loud funny, the book did make me smile while I was reading it.
The storyline followed the route of your typical romantic comedy. It was fairly predictable, though I didn't predict who Rosie's biological father was.
One aspect of this book I really enjoyed was the fact that Rosie was independent but also emotionally flawed. She could take care of herself but also craved a connection with her biological father. In addition to her independence, Rosie also had gumption. She points out to Don that his survey treats women like objects. RomComs rarely delve into such thoughtful conversations about how men and women interact with each other, so I was pleasantly surprised by the way Rosie called Don out on his behavior towards women. Go, Rosie!
I would recommend this book to anyone who is looking for a quick, funny romantic story. I read it in one sitting. It's a nice way to pass the time on a lazy afternoon.
The next book I will be reading and reviewing will be
The Archived
by Victoria Schwab.