The Monster Goddess Book Club February Review: Simon vs. The Homo Sapiens Agenda
4:21 PM
Guess what? I'm actually semi-on time with my book club review! The Monster Goddess Book Club is run by Tash at
The Bookie Monsters
and
The Book Goddess
. February's theme was romance.
Summary of Simon vs. The Homo Sapiens Agenda
16 year old Simon Spier is not openly gay, though he does exchange emails with another gay boy who uses the pseudonym Blue. They haven't exchanged names, but both are beginning to fall for each other. Their anonymity is threatened when the class clown Martin intercepts one of Simon's emails to Blue and blackmails Simon. Either Simon helps Martin get a date with a girl, or Martin will tell everyone Simon and Blue are gay.
Review
Reading Simon vs. The Homo Sapiens Agenda was like peeking into the brain of one of my high school students. Becky Albertalli absolutely nails a teenage boy narration. Simon is so relatable; he complains about school, he says "freaking" all the time, he participates in the school play, and he has an obsession with Oreos.
All of the characters were so incredibly real to me, especially Simon's family and friends. His family plays a game on Christmas morning where they announce a category like "overly gushy couple post" and then each scroll through their friends' posts on Facebook. The first to find and share a post which meets the category gets to choose the next category. While my friends and I have never played this exact game, we've often had conversations about counting how many people announce they're getting engaged on Facebook. Simon's friends have lengthy discussions about Doctor Who, and I am a total Whovian as well.
The mystery of who Blue is had me turning the pages faster and faster. Albertalli does an excellent job of providing red herrings. While I did suspect the correct character at one point, I later dismissed the character only to find out the character was Blue all along. I won't spoil it for you.
All I'll say is that when Simon and Blue get together, it is absolutely "freaking" adorable.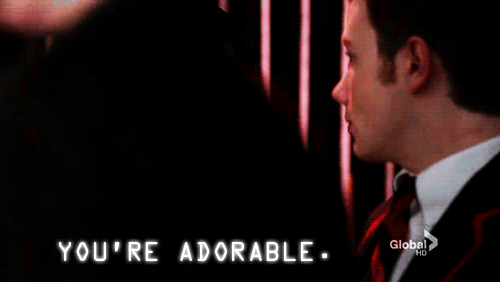 I loved this book and highly recommend it!